Geelong Cats vs Richmond Tips - Cats by 1-25 points
Round 19 fixture to be held at MCG on Sunday
Geelong have won three in a row
Richmond are coming off a win to halt a four-game skid
The Cats walloped the Tigers in Round 8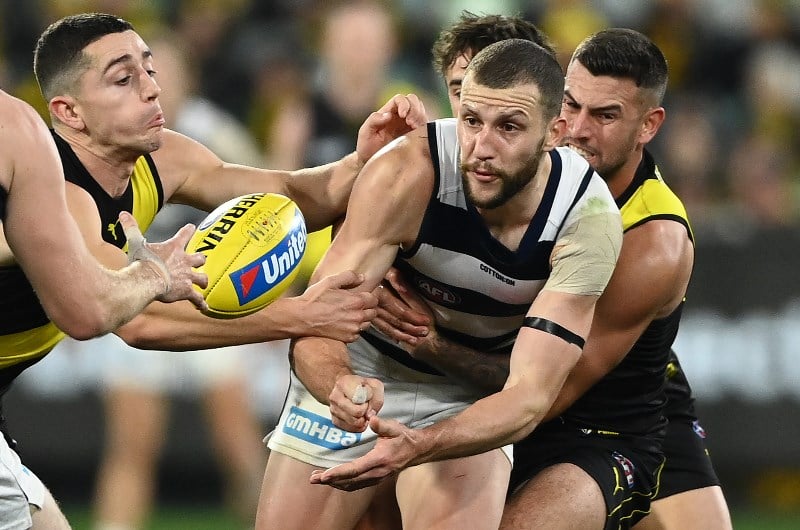 The Cats and Tigers go at it again in Round 19. (Quinn Rooney/Getty Images)
It doesn't matter where or how this game is being played, Geelong should be able to beat Richmond on Sunday.
The politics of this being played at an empty MCG rather than an empty Cattery is just proof that the AFL fixture is the most commercially compromised schedule in world sport.
The silver lining, it's a hit out at the 'G for the Cats before the finals.
Geelong appears to be getting back into the groove before the business end, and they did easily dispose of the Tigers at the same ground by 10 goals a few weeks back.
Richmond, on the other hand, got it done in Jack's 300th and showed some signs that the Tigers still have a bit of talent, but the news that Dustin Martin will miss the rest of the season doesn't help.
Having said that, expect Richmond to put up a fight here on Sunday and it shouldn't be anything like what we saw a few weeks back.
Geelong blasted Richmond 126-63 in their Round 8 duel at the MCG last May.