Tyson Fury vs Deontay Wilder Tips - Fury picked to win third duel
Main event of Fury-Wilder 3 card will take place at T-Mobile Arena on Saturday (05:00 BST on Sunday)
Fury's WBC Heavyweight belt is at stake in this bout
Fury stopped Wilder in February 2020
First meeting between the two ended in a controversial split draw
WBC heavyweight champion Tyson Fury (Ethan Miller/Getty Images)
Tyson Fury and Deontay Wilder meet for the third time on Sunday in Las Vegas as the pair prepare to duke it out for the former's WBC world heavyweight title.

The pair first met in 2018 in Los Angeles in a fight that ended in a controversial draw. Fury dominated for most of the fight but was dropped in rounds 9 and 12. Still, the fact Fury controlled the fight and managed to get up after hitting the canvas was enough for most to hand him the win. The judges, however, couldn't split the two.

Fury didn't allow the judges to have an influence in the second instalment of this trilogy last year in Las Vegas. He picked Wilder to pieces to earn a stoppage in the seventh round when one of Wilder's cornermen threw in the towel. That cornerman has since been fired and blamed for the loss. Not to be caught out with only one excuse, Wilder also blamed the weight of his walkout costume for not having the energy to compete… In reality, Fury had his way with Wilder and the fight wasn't close.

Fury (30-0-1, 21 KOs) was meant to be fighting Anthony Joshua but Wilder (42-1-1, 41 KOs) rather bravely enacted a clause and forced a third fight between the pair. He has something to prove which adds an element of doubt to this fight.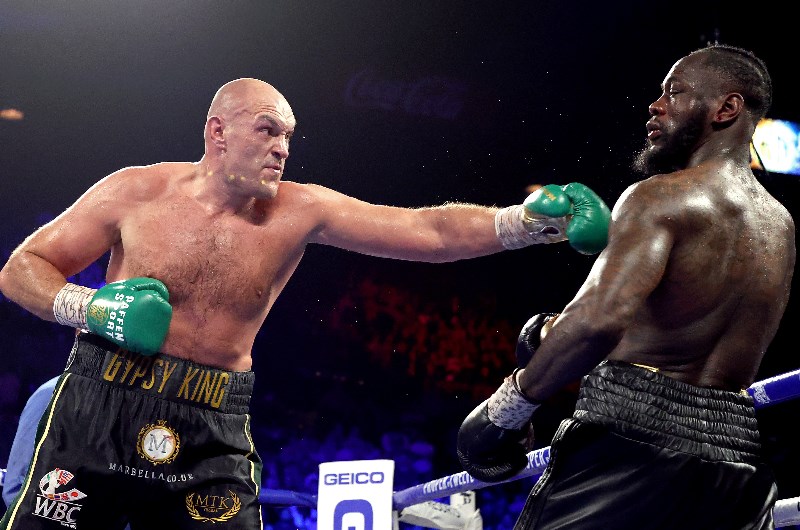 We've got 19 rounds of evidence in the ring between these two. Fury won 14 or 15 of those rounds. But there is something about this fight, something about Fury's inactivity, and something about Wilder's willingness to pass on millions of dollars for nothing and instead choosing to get back in the ring with a guy that he has struggled to handle that suggests this one could be different.
The Wilder camp need to change things up. He has replaced the man who threw in the towel with Malik Scott who has talked about apparent changes made since the last defeat. They're things we need to see to believe, though. Wilder has been a one-trick pony up to this point. He can't box on the backfoot which is further evidenced by his time in the ring with Fury. Without the power in his right hand doing most of the work, Wilder can offer very little at times. Against a big man in Fury that can keep his distance with the jab but fight fire with fire when he needs to, Wilder won't be able to sit back and wait for the chance to release his right hand.
Fury, on the other hand, can be fairly confident that repeating the dosage of the first two fights will get the job done a third time. His hands are outrageously fast for a fighter of his size. His reflexes will never not be a surprise early in a fight when you see the way he moves at 206cm tall. With so much of Wilder's focus on what he is doing and the changes he is making, there is a chance Wilder forgets about what the guy in front of him can do when he lands one. After all, Fury has finished 21 of his 30 fights without troubling the judges.
This is heavyweight boxing. Anything can happen on any given night in this division and Wilder's power can end it in an instant. However, Fury is the most skilled fighter in the division. He can pick Wilder to pieces, keep his distance with the jab, and has proven that he can take his best punch.