Denver Broncos at Cleveland Browns Tips - Over total points backed
NFL Week 7 fixture will take place at FirstEnergy Stadium on Thursday (01:20 BST on Friday)
The Broncos (3-3) have lost their last 3 games
The Browns (3-3) are coming off back-to-back losses
The Broncos have won 12 of their last 13 meetings against the Browns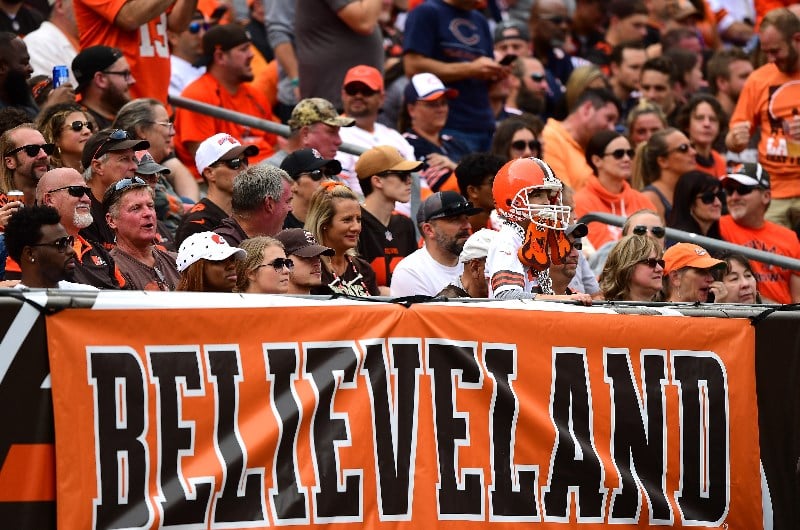 The Broncos and Browns open Week 7 play at FirstEnergy Stadium on Thursday night. (Emilee Chinn/Getty Images)
Three weeks ago, the Denver Broncos (3-3) were on top of the world.
Unbeaten and flying high, right before injuries and their schedule made life a lot tougher, losing their next three.
There is a chance of a bounce back as they are catching a real break with a shell of a Cleveland team on short rest up next.
Nick Chubb and Kareem Hunt are confirmed outs, Baker Mayfield is out beause of a torn labrum in his non-throwing shoulder and a number of other players on both sides of the ball are on the injury report.
At full health this would be a half decent contest. However, the depleted Browns (3-3) are a real stay away in their current state. Kevin Stefanski's boys are coming off losses to the Chargers (47-42) and Cardinals (37-14) following a three-game winning streak.
Denver are not exactly heading into the game at full health either with Teddy Bridgewater listed as questionable with foot and quad injuries.
While the overall talent is less than what it could have been, the total still looks too low.
Case Keenum is still a capable backup who can move a team up and down the field while the Broncos have hit 19 points in five of their six including last week's 34-24 home loss to the Raiders.
The Broncos have won 12 of their last 13 meetings against the Browns.