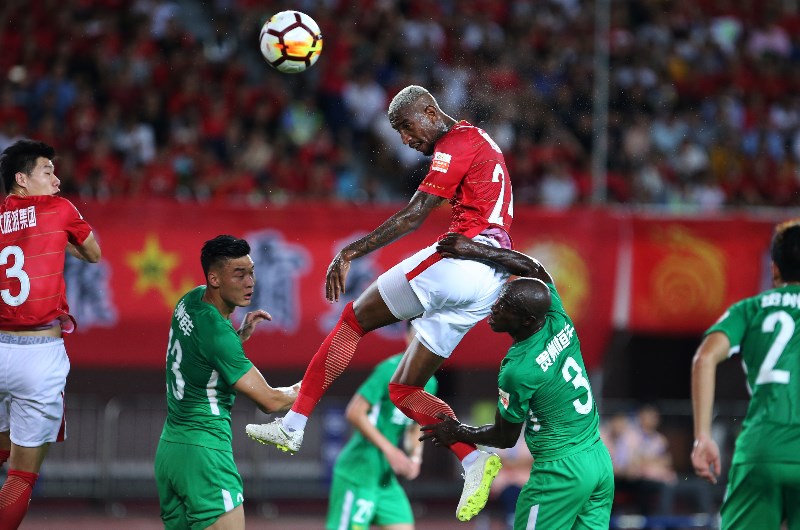 Football Transfer Betting Tips, Predictions & Free Bets
The football transfer markets are some of the most exciting times of the year for football fans. The transfer windows are when clubs are able to sign players from other clubs on a permanent or loan deal basis.
Traditionally the transfer windows take place between July and the end of August, and then once again between January and February. Those, this varies from country to country and in some cases, it even depends on different divisions within those countries.
How to bet on Football Transfers
Football transfers have become increasingly big business for bookmakers in recent years, with punters constantly placing bets on which clubs players will end up where, if they even move at all.
The market is often found in the football specials section of a sportsbook and is likely to be listed underneath either player specials or teams specials.
Where to bet on Football Transfers
Top Bookmakers
1
betstars: 18+ only. T&Cs apply. begambleaware.org
2
BetMGM: Must use BETMGM bonus code NEWWORLD1. Receive a 100% Deposit Match offer on your first deposit up to $600. There is a 2x wagering requirement on the bonus received from this promotion. New customers only. 21+ T&Cs and wagering requirements apply.
3
Borgata Sports: Licensed and regulated by the New Jersey Division of Gaming Enforcement as an Internet gaming operator in accordance with the Casino Control Act N.J.S.A. 5:12-1 and its implementing regulations. Only customers 21 and over are permitted to play our games. If you or someone you know has a gambling problem, call 1-800-GAMBLER
4
FanDuel: New Jersey customers only. 21+ only. T&Cs and wagering requirements apply.
Football Transfer markets, alongside football manager markets, are growing in popularity, and a lot of bookmakers are scrambling to get themselves ahead of the rest of the pack when it comes to offering odds on the market.
William Hill
tends to offer the best range of transfer specials, offering the most variety of markets specific to players and clubs and normally changing their odds quicker than most.
Ladbrokes
,
Coral
and
Bet365
are all not too far behind in this respect though.
Football Transfers Bonus Codes
Bonus codes are codes which are used to unlock special offers made by bookmakers in order to entice new customers to use their service.
There are a variety of different types of bonus codes that bookmakers offer, with some being exclusive to specific markets.
While it is not likely that you will find a bonus code specific to the football transfers market, largely because it is still quite a niche market, you will be able to find ones that you can be used on any football market, including football transfers.
For a more detailed explanation of bonus codes and to see the latest range of bonus codes we have on offer, please check our detailed bookmakers bonuses link at the top of the page.
Football Transfers Free Bets
Free bets are, as their name may suggest, free bets or special offers made to punters by the bookmakers.
There can be any number of reasons for bookies offering free bets, with the most common being to either promote an event or to reward customer loyalty. A lot of bookmakers will also offer enhanced odds as part of their free bets offers in order to promote the bet further.
Experienced gamblers will often try to take advantage of these kinds of offers. We at Bonus Bets have made it our goal to keep our readers up to date with all of the latest and best free bets being offered by our trusted bookmakers.
Football Transfers Betting Tips
Betting on football transfers can often be very risky business, with the transfer market being notoriously unpredictable, especially in the closing days.
Having a knowledge of the way clubs do business and how a player is being valued is always useful, and there are a lot of websites online which can help you keep up to date with these kinds of statistics.
Keeping an eye on team selection can also be a savvy move when it comes to betting on football transfers. A lot of managers will not be playing a player who they know that they are going to sell in the near future.
Social media has also become a vital tool when it comes to betting on football transfers, with a player's friends and followers, as well as their reactions to things becoming an increasingly popular way to tell if they are on the move or not.
For a more detailed guide on how to bet on football in general, check out our detailed how-to guides using the links at the top of the page.
Football Transfers Odds
The football transfer market is one of the most unpredictable markets to place a bet on, largely because of the fact one piece of news or a comment made by a club or a player can have a massive effect on the odds.
Keeping up to date with these changes can be incredibly difficult, that's why we here at Bonus Bets do our utmost to keep all of our readers informed about all of the latest odds and changes coming out of the football transfers market, as well as every other market related to football.
Football Transfers Bet of the Day
Finding the best odds and bets each day can be a seriously time-consuming task. That's why we here at Bonus Bets have created our bet of the day feature, where we find the best bets on the market each and every day and offer them to our readers.
How and where to live Football Transfers
Unlike football itself, the transfer market doesn't particularly lend itself well to any sort of live streaming platform, and as such, no bookmaker, at the time of writing, offers any sort of stream for the market.
Transfer deadline day is the most popular day on the transfer market and a lot of bookmakers will offer some sort of live updates services on these days.
Football Transfers News
If you want to make any money betting on football transfers, then keeping up to date with all of the transfer news and gossip is absolutely essential.
You should be keeping an eye on team line-ups, match previews and all sorts of other little factors which will give you some sort of indication as to whether or not a player is going to leave their current club.
As always, we here at Bonus Bets have you covered. Our news coverage of the transfer market will keep you up to date with the latest and best offers on the football transfers market. Our expert analysts will also provide you with detailed tips as to which transfers you should be backing.