UK General Election 2019 Odds, Preview and Free Bets- Will Boris Johnson Call a General Election in 2019?
With Boris Johnson's majority in parliament now done to just one, will the newly elected Conservative leader be forced to call a general election before the end of 2019?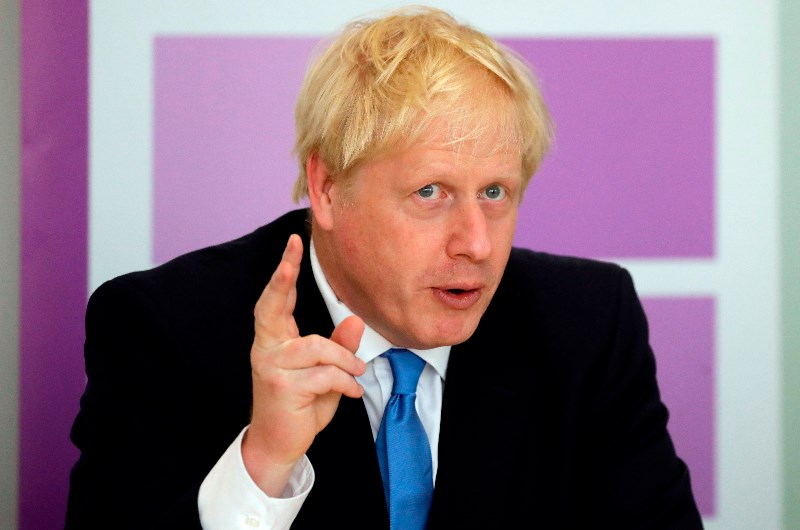 Britain's Prime Minister Boris Johnson speaks during the first meeting of the National Policing Board at the Home Office in London, on July 31, 2019. (Photo by Kirsty Wigglesworth / POOL / AFP) (Photo credit should read KIRSTY WIGGLESWORTH/AFP/Getty Images)
Why would Boris Johnson want to call a general election in 2019?
Boris Johnson's honeymoon period as Prime Minister of the UK was brought to a jarring end less than one week after it started when the Liberal Democrats won the Brecon and Radnorshire by-election, cutting Johnson's parliamentary majority down to just one.

This, alongside the fact that he is struggling to get MPs on board with his no-deal Brexit policies, could mean that Johnson calls a snap general election in order to regain a majority and get support for his Brexit plans before October 31st.
Why would there not be a general election?
Despite insistence from the media that a general election is definitely going to take place in 2019, there are plenty of reasons why that may not be the case.

First of all, Johnson is insistent on focusing on getting Brexit done and dusted, and a general election would arguably do more harm than good when it comes to completing that task.
Secondly, the parliamentary act of 2011 could make things a little bit more difficult than it was for Theresa May in 2017. The parliamentary act, at least in theory, says that a general election has to get the approval of parliament, meaning that, in theory once again, the PM can not just call an election unopposed.
This is interesting this time around because the rise of The Brexit Party and The Liberal Democrats means that a lot of sitting MPs may want to oppose an election out of fear of losing their seats.

When would a general election happen?
If Boris Johnson is to call an election, it would most likely before the current Brexit date, which is October 31st.

Once an election has been called, there must be a minimum period of six weeks before the election takes place.
Who would win a general election in 2019?
This is perhaps the most difficult question to answer of the lot. As things stand, the appointment of Boris Johnson has given the Conservatives a boost, and they are the favourites now at 1.61 with
Bet365
.
General Election 2019 odds and tips
With all of the twists and turns that British politics brings, the odds on a general election taking place this year are changing daily.
Right now, the bookies are favouring the election to take place this year, with
Bet365
offering 1.73 on the election taking place before the end of the year.

At 3.25 though, there may be better value in an election taking place in 2020. Brexit is no doubt going to prove to be a tricky matter, and if there has not been a general election called by October, then there is every chance that Brexit will once again change the political landscape in the UK.