Next Labour Leader- Keir Starmer favourite to take over the Labour Party
Keir Starmer is the new favourite to take over the Labour Party from Jeremy Corbyn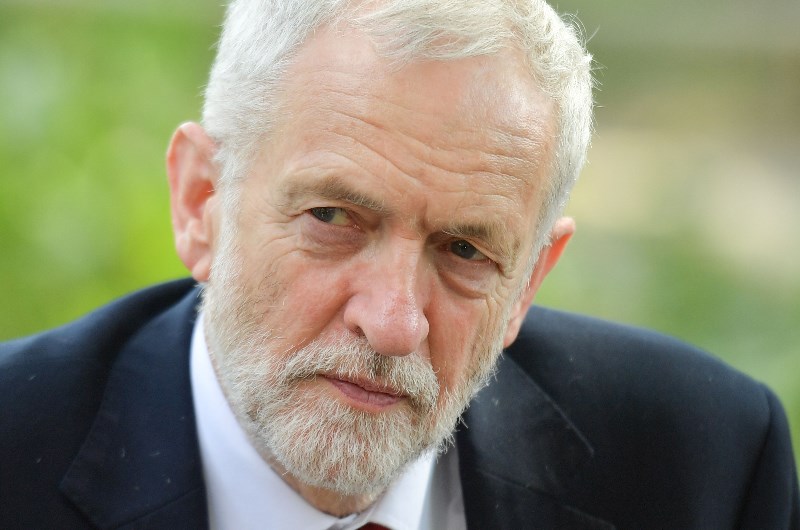 Many feel as though Jeremy Corbyn's time as Labour lead is up (Credit: Getty Images)
Next Labour Leader Predictions, Tips and Free Bets

With Boris Johnson recently being appointed as the new leader of the Conservative party, some Labour voters are calling for a change in leadership in their camp as well.
Labour, the leading opposition party, find themselves at a crossroads right now. The Conservatives are dividing public opinion and Labour, being their main opposition, should be able to take advantage of that.
The party are seemingly failing to capitalise, with some polls suggesting that they are falling behind both The Liberal Democrats and The Brexit Party.
One reason for this is the party's unclear stance on the most divisive issue in politics today- Brexit.
With Boris Johnson being a key voice for leaving the European Union, Labour, as the opposition, should try to gain the vote of remainers, but current leader, Jeremy Corbyn has failed to do that.
This had led to many Labour MPs and party members calling for Corbyn to resign and allow someone else to lead the party into the next general election, whenever that may be.

When will there be a general election?

Odds have recently been slashed on a general election taking place before the end of 2019.

After losing another MP in Brecon and Radnorshire, the Conservative party now have a parliamentary majority of just one, which means current Prime Minister, Boris Johnson, is going to struggle to pass any Brexit bills.

This has increased the chances of him calling a general election before Brexit significantly.

Next Labour leader odds:

All next Labour leader odds were correct on August 5th


| Candidates | Odds |
| --- | --- |
| Keir Starmer | 6 |
| Emily Thornberry | 8 |
| Angela Rayner | 11 |
| Rebecca Long-Bailey | 7.5 |
| Clive Lewis | 13 |
| John McDonnell | 17 |
| Yvette Cooper | 17 |
Odds from Bet365

Who is Keir Starmer?
Keir Starmer has recently emerged as the new favourite to be the next Labour Leader, overtaking Emily Thornberry, who has been among the party's leading candidates to replace Jeremy Corbyn for the last couple of years.
Starmer is the MP for Holborn and St Pancras, where he holds a very healthy majority. He actually served on Jeremy Corbyn's shadow cabinet, working as the Shadow of Secretary of State for Leaving the European Union. He resigned from the position in 2016.
His work in the shadow cabinet did gain him a lot of support from fellow Labour MPs though, and with Corbyn failing to take a stance on Brexit, many Labour supporters are now starting to support Starmer, with several polls now placing him as their prefered option for leader.
Labour Leader: The rest of the candidates
Until very recently, Emily Thornberry has been the favourite to take over when Jeremy Corbyn steps down, and she is still great value at 8.00 with
Bet365
. She is seen by many as a unity candidate for the party.
She has strong enough left-wing credentials having served under Corbyn, and her previous work in the party before being a member of the shadow cabinet insures that she would have the backing of some of the more centrist members of the party as well.
John McDonnell, the shadow chancellor of the exchequer also claimed at a conference last year that the party's next leader should be a woman, and if this is the stance the party decides to take, then Thornberry's chances are boosted significantly.
Angela Raynor and Rebecca Long-Bailey have both seen their odds cut in recent months and the two women are certainly left enough to win over large parts of Corbyn's support and also to receive backing from some of the union groups and from Momentum.
It is worth remembering that Corbyn was out at around 100.00 six months before he was elected as Labour Leader and that things can change fairly rapidly. If Corbyn stands down, then the party will want to go with a recognisable face to take on Boris Johnson, who will no doubt have won back some voters off the back of sheer name recognition alone.