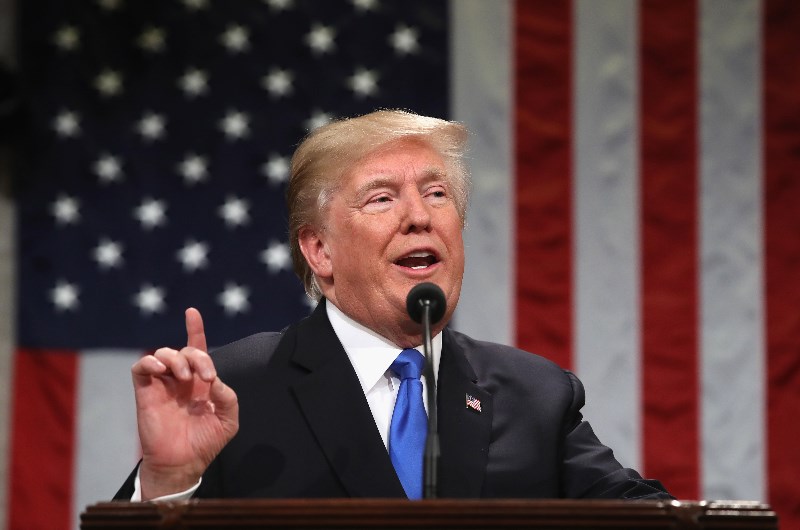 US Politics Betting Tips, Predictions & Free bets
Betting on politics has become increasingly popular with punters, largely because of the wildly unpredictable nature of the market.
The political climate has changed drastically in recent years and it now often presents punters with a chance to make a lot of money.
Where to bet on US Politics
Top Bookmakers
1
betstars: 18+ only. T&Cs apply. begambleaware.org
2
BetMGM: Must use BETMGM bonus code NEWWORLD1. Receive a 100% Deposit Match offer on your first deposit up to $600. There is a 2x wagering requirement on the bonus received from this promotion. New customers only. 21+ T&Cs and wagering requirements apply.
3
Borgata Sports: Licensed and regulated by the New Jersey Division of Gaming Enforcement as an Internet gaming operator in accordance with the Casino Control Act N.J.S.A. 5:12-1 and its implementing regulations. Only customers 21 and over are permitted to play our games. If you or someone you know has a gambling problem, call 1-800-GAMBLER
4
FanDuel: New Jersey customers only. 21+ only. T&Cs and wagering requirements apply.
US politics has established itself as one of the most popular markets on the internet in recent years, largely as a result of a string of unpredictable twists and turns.
Almost every major bookmaker will now offer a wide variety of interesting markets on everything from Presidential elections to party candidates, as well as a range of novelty bets including things like the impeachment of a sitting President or the gender of the next President.
In terms of offering the best markets and odds,
Ladbrokes
tend to lead the way when it comes to US politics, and politics in general. They also keep their users up to date with all of the latest developments, making them a good place to go for US political betting.
As always, if you are unsure about which bookmakers you should be using, feel free to check out our detailed
bookmakers reviews
page using the drop-down menu at the top of the screen.
US Politics Bonus Codes
Bonus codes
are special codes used to unlock bonuses from bookmakers for new customers.
Due to the increased popularity of the market, it is become more common to see bookmakers offering bonus codes specific to US politics, especially around the time of an election or during big political moments.
We here at Bonus Bets have made it our aim to keep all of our readers up to date with all of the latest bonus codes being offered by all of our trusted bookmakers.
To find out more about bonus codes, be sure to check out our bookmakers' bonuses link using the drop-down menu at the top of the page.
US Politics Free Bets
While bonus codes are often used as a way to attract new customers, free bets are offered to customers who are already using the services.
Free bets can come in many different forms, and some of them may even require the punter to place a qualifying bet to be allowed access to the offer. This is when the customer is required to place their own bet first before being given a free one by the bookmaker.
We here at Bonus Bets have made it our mission to keep all of our readers in the loop when it comes to all of the free bets being offered by all of our trusted bookmakers, so be sure to check back in with us regularly.
US Politics Betting Tips
The US political landscape can be incredibly tricky to predict, and finding effective ways to make money off the market can be tricky.
If you are going to gamble on US politics, then you should have a good knowledge of the inner-workings of the way the American electoral college works and also the inner workings of their political system, as these things can be essential to understanding the market and finding good value bets.
Resarching how parties traditionally perform in certain states can be a huge benefit when it comes to betting on elections, as these markets tend to offer some excellent value if you know what you are looking for. Paying particular attention to the swing states is also useful, as these are often key in deciding the outcome of the entire election.
Opinion polls can also be a useful resource, though, it is always important to be aware that these can be manipulated to suit a certain political agenda, so if you are going to use them, then make sure you are doing adequate amounts of research and comparisons. This is especially true in America, where opinion polls are incredibly popular.
Future betting is always advantageous in US politics betting, especially if you have a keen eye for the way the political pendulum may swing. Odds are normally excellent for future elections if you can sense a change in the political landscape. Likewise, if you have a good knowledge of the inner workings of a party, then choosing their future Presidential candidates can also be a good market.
We here at Bonus Bets have our own political team who are on hand to supply our readers with regular tips and updates on US politics as well.
US Politics Odds
Odds in the US political market can change at a rapid rate, and finding the best value bets can be tough.
We here at Bonus Bets understand that, and that's why our team of tipsters have made it their aim to keep all of our readers up to date with all of the latest goings-on in American politics, as well as politics from both the UK and Europe.
US Politics Bet of the Day
Knowing where to bet on US politics can be a difficult task. That's why we here at Bonus Bets have created our new bet of the day feature.
Our bet of the day will keep our audience up to date with our hottest tips of the day from a variety of different markets, including US politics.
Where and how to live stream US Politics
Unlike sports, politics does not lend itself particularly well to live streaming from bookmakers, and as a result, there are no live streams offered by any of the major bookmakers.
Needless to say, however, keeping up with politics throughout the year is fairly simple, with all of the world's major news networks and newspapers offering full coverage of the market.
US Politics News
Keeping up to date with American politics is not too difficult, as it is ever-present in the news cycle, but finding some agenda-free coverage of the market can be an incredibly arduous task.
We here at Bonus Bets have made it our mission to provide our readers with the best and most unbiased coverage we can provide. We have no party alliances, we just want to help our readers find the best value bets for their money.
As always, we would like to take this opportunity to remind our customers to make sure that they take care and gamble responsibly.