Rob Waterhouse Review
The Waterhouse name is synonymous with racing and wagering in Australia, so it was only a matter of time before we saw a bookmaker branding the famous name headlining an online bookmaker again with
RobWaterhouse.com
now launched.
RobWaterhouse.com launched in 2020 and offers punters a simplified product you've seen before across multiple online bookmakers. They're not trying to reinvent the punting wheel here, but you're going to get a steady bookie that has all the big races from home and aboard as well as a strong selection of sports.
Punters wanting to open a new online bookmaker account with RobWaterhouse.com can use our promo code BLACKBOOK when making your first deposit.

For everything you need to know about the brand, how the referral code works, what markets are available and what live racing streams you can watch, read the full guide to Rob Waterhouse's betting site below.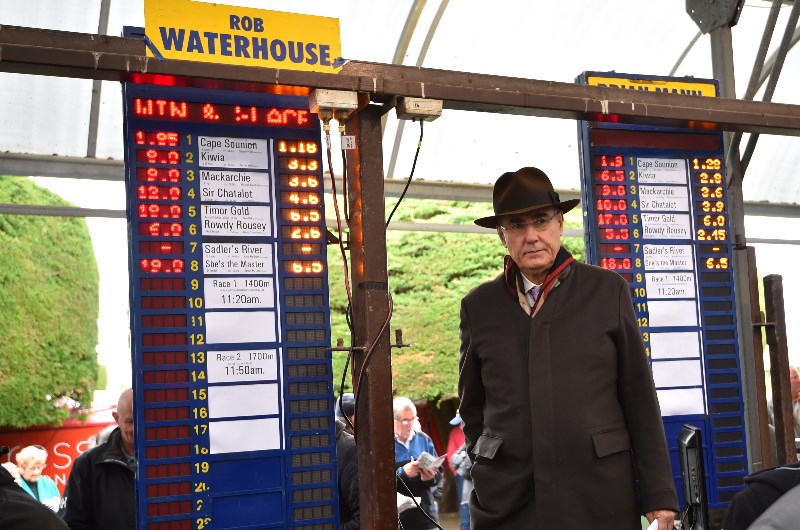 RobWaterhouse.com Verdict
The Waterhouse name is one of the most well known names in Australian racing and wagering, and Rob Waterhouse doesn't fail to bring any of that expertise to his online bookmaker.
After some early teething issues, we can now say RobWaterhouse.com is an online bookmaker that we are more than happy to recommend.
The service may not be as comprehensive as some global betting sites such as bet365 or Ladbrokes, but if you're looking for a reliable online bookmaker, you could do a lot worse than RobWaterhouse.com.
RobWaterhouse.com is a solid online bookmaker that gives punters what they want - a reliable, dependable product that caters to all their racing needs and most of their sport.
You're getting a solid interface that's easy to navigate and the same old Betmakers system that you know works. You're not going to encounter many problems betting with RobWaterhouse.com, and that's the way it should be.
Rob Waterhouse Betting Markets & Odds
RobWaterhouse.com is an online bookmaker that is going to never disappoint and always deliver on exactly what it should - quality racing markets and reliable service.
This is one of the better online bookmakers for Australian racing, and has a number of international races for the overseas punter too.
On all the big Australian races RobWaterhouse.com offers best tote + SP, as well as offering competitive fixed odds and select promotions on bigger events.

RobWaterhouse.com lacks some of the sporting markets that a lot of the other online bookmakers offer, but for all your regular sports like AFL, NRL and all the major overseas sports, this bookmaker stands up to many of its competitors.

RobWaterhouse.com offers promotions and offers on racing and sport for all registered punters. Check the promotions section after signing up with this online bookmaker to check what deals are available to you.

Placing a bet with RobWaterhouse.com is just like wagering with all the other online bookmakers.
It's a simple process. You simply fund your account through your chosen deposit method, select the event you want to wager on, select the participant you think will win, choose your stake and confirm the bet.
RobWaterhouse.com overall is a solid experience for those looking for a new online bookmaker.
Rob Waterhouse Mobile Betting
Punters wanting to download the RobWaterhouse.com app can do so by searching either in the Google Play or the App Store and searching "RobWaterhouse.com", otherwise they can go to RobWaterhouse.com, scroll to the bottom of the main page and click on the corresponding link that matches their device.
The RobWaterhouse.com is a reliable app that gives you everything you want in terms of wagering and punting in an easy to negotiate app. You're not going to find anything groundbreaking here, but RobWaterhouse.com delivers a rock-solid app that will not disappoint.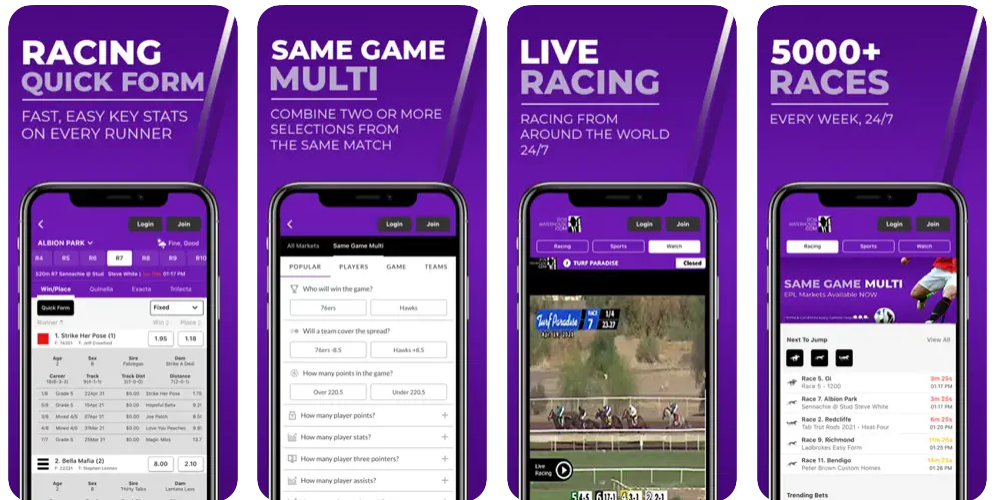 RobWaterhouse.com Payment Methods
Rob Waterhouse accepts a range of payment methods to fund your account with, including:
Visa
Mastercard
BPay
POLi
Direct Transfer
Rob Waterhouse Customer Service
You can get in touch with Rob Waterhouse in a number of ways, including:
Live chat: Via the website/app
Email: info@robwaterhouse.com
Filters
Top 5 Casinos February 2023
Rob Waterhouse Quick Info
Rob Waterhouse
Australia's Tradition Bookie
Use code BLACKBOOK on 1st deposit
Join
Enter BLACKBOOK(all caps) when you make your 1st deposit and unlock the best betting experience. Use the RobWaterhouse.com code BLACKBOOK.