How to bet on football corners
Betting on football corners is growing in popularity
Get our guide to football corner betting!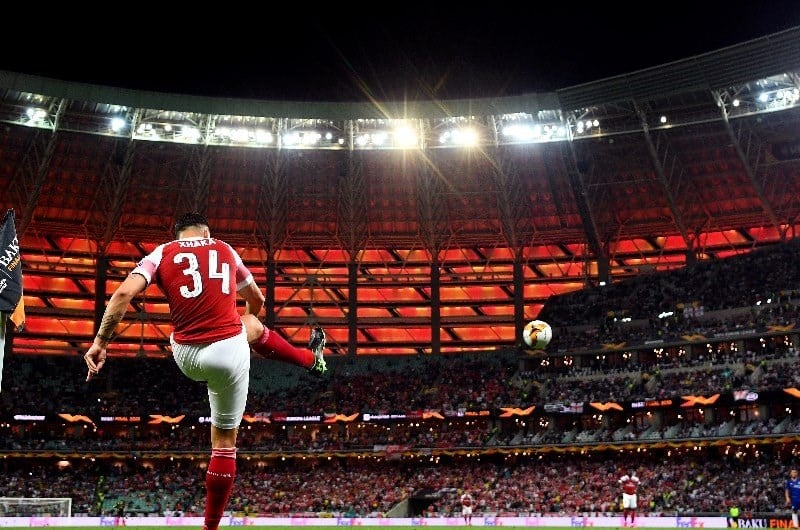 (Photo by Michael Regan/Getty Images)
How to bet on football corners

Football is one of the most popular sports in the world to place a bet on and punters are constantly trying to find new and interesting ways to make money off the sport.

One betting tactic that is becoming increasingly popular in the sport is betting on football corners.
The idea of betting on football corners may seem a little alien to those who are not well acquainted with the sport, but it is quickly becoming a clever little money maker for some of the more experienced punters in the game.
There is actually a lot more to betting on football corners than meets the eye, and we here at bonus bets have broken it down for you right here in this useful little guide.
Football schedule
Football is the most popular sport on the planet and it has one of the most exciting and hectic schedules of any sport.

Traditional football seasons run throughout the year on different continents, with the most popular, the European seasons, taking place between the months of August and May. Other divisions, such as the MLS, the USA's biggest league, take place between March and October.
Outside of the traditional leagues, there are also several cup competitions and international tournaments that all take place at different times. Some of these will run alongside the domestic season.
International ties tend to take place at intervals throughout the football season, with selected weekends acting as 'international breaks'.
The biggest international tournament, the FIFA World Cup, takes place once every four years during the Summer, while the biggest club competition, The Champions League, takes place during the normal campaign every year.
Traditionally, the majority of football games will take place on a Saturday afternoon at 15:00, though, there will always be top flights game taking place on Mondays, Tuesdays, Fridays and Mondays due to television deals.
That being said, if you're willing to look, there are games available to watch from somewhere in the world pretty much 24/7.
Types of bets
Total amount: The most obvious market to bet on when it comes to football corners is the total amount.

As the name suggests, this is when the punter will place a bet on the total amount of corners there will be.
This type of bet is generally presented in a variety of different ways, with the over/under format being the most common.
Another popular type of corners amount betting is betting on how many corners there will be in a certain period of a game- for example, you may want to place a bet on there being over or under 4 corners between the 85th and 90th minute of the game. This can be a fairly effective way of betting if a team has a habit of starting strong or falling apart in certain periods of the game.
First/last corner
This market can be quite a fun one to bet on, especially if you do a double on both the first and last corner.
The first/last corner market is when you bet on which team will have the first or the last corner in the match.
While you are never going to get any amazing odds on this kind of bet, betting on the last corner can be a surprisingly exciting bet to place.
Corners race
Another type of corners bet that has become increasingly popular in recent years is the corners race.

In this bet, you simply choose which team you believe will be the first one to reach a certain amount in the match.
For example, you would bet on Team A to get to 6 corners in the match before Team B.
These bets are good for those with a sound statistical knowledge of both teams and their particular styles of play.
Some teams, for example, may sit back in the early stages of a game and are therefore more likely concede early corners and, as a result, lose the corners race to their opposition.
Special bets
Due to the increasing popularity of betting on football corners, a lot of bookmakers are now beginning to offer a lot of specials and in-play price boosts in the market.

Despite it seeming like a fairly straight forward market to bet on, bookmakers are constantly being innovative when it comes to betting on corners and you will now find most sites have a dedicated section to it on their website.
A lot of sites will also offer corners as part of some sort of proposition style accumulator for games where you can bet on a variety of different statistics for a match.
Corners can also be the best bets to bet on in-play and are worth monitoring throughout the game, especially in the closing stages.
Where to bet
Football is one of the most popular sports on the market and as such, most bookmakers will offer a wide variety of markets on the sports.

Some bookmakers, specifically
bet365
, will also offer free streaming of some of the more obscure football games, which means you can keep up with your specific game live. They will also run statistics alongside the game, meaning you can keep an eye on how many corners have been given so far.
If you are having any issues choosing a bookmaker to use then you can check out bookmakers reviews at the top of our page.
Football corners betting strategy
Betting on corners can often prove to be one of the most fruitful ways of betting on football but it does take a lot of time and analysis to really make it pay off.

Outside of studying the average amount of corners a team creates and gives away, you should also have a sound knowledge of a team's tactics and their playing styles.
Team's who play very attacking, expressive football are likely to win a lot of corners, while teams who sit back and let the opposition come at them are also likely to concede their fair share. Teams with pacey wingers who will like to utilise that space on the pitch are also prone to winning a lot of corners.
Outside of these factors, the more obvious factors such as the form of the team and their league position should also come into account. A team struggling down the bottom of the league is likely to concede a lot of corners, while a top of the table clash between two of the division's best sides is more likely to be a bit of a tactical stalemate and produce fewer corners.
One of the most popular ways of betting on corners is to bet in-play, this is especially effective when the full-time whistle is approaching and one team is throwing everything they have at their opposition.