How to bet on football scores
Looking for football betting tips?
Get our guide to Correct Score betting, Over/Under Goals betting and more!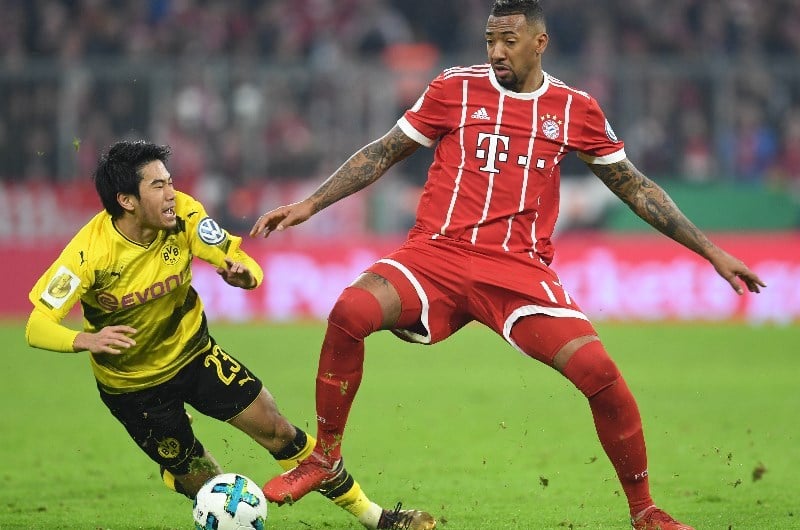 How to bet on football scores

Over the years, football has established itself as a firm favourite among gamblers and betting on football has quickly become a staple of people's weekends.
For the uninitiated though, betting on football, especially on football scores, could appear to be quite a frightening step to take.
Parting ways with your hard earned cash and betting on football scores is not an easy thing to do, so we here at bonus bets have created this handy guide so that you know all of the ins and outs of betting on football scores.
Football schedule
While football runs throughout the year all over the world, the most popular leagues in the world, which are those based in Europe, run their typical season from August through to May, with several other competitions running parallel with the domestic campaigns.

The number of games played in each division will be dependant on the number of teams in the division. The traditional format is that every team plays every other team in the division twice- once at home, and once away.
The majority of football matches will take place on a Saturday afternoon but in recent years, more and more games are being played throughout the week as well.
Cup competitions tend to take place on different days depending on the competition.
On top of club football, the FIFA World Cup, the biggest international competition in the world, takes place every four years, and continental international tournaments take place on a similar time scale.
Types of bets
Due to the popularity of betting on football results, the market for score betting is forever changing.

These are the most common types of bets people will place on football scores:

Correct score
Correct score is the most common type of bet placed on football scores and involves simply attempting to predict the correct score of a given game.

Most bookmakers will have a page dedicated to this on their site and the odds are often very good, largely because it can be incredibly difficult to correct the score.
It is also worth noting that, when betting on tournament based football matches, the correct score tends to only apply to the score after 90 minutes and not extra-time, though, some bookmakers may offer that as a separate bet.
Over/Under
One of the most popular types of bets when it comes to betting on football scores is the over/under bet.
Over/under bets are very simple. The customer chooses whether or not they think there will be over or under a specific amount of goals in a given game.
For example, the customer may bet on a game having over 1.5 goals, which means that the game would need to have at least 2 goals for the bet to be successful. It is important to note that it doesn't matter which team scores the goals in these types of bets, though, those kinds of bets are offered by some bookmakers.
It can be incredibly difficult to get good odds on these kinds of bets though, and they commonly used as part of accumulators to make them worth the money.
Handicap
Handicap bets, as their name suggests, proposes that one of the teams in a match starts at a hypothetical disadvantage as to even the odds, as it were.
For example, a team who is more favoured to win a match may be offered at a handicap of -1, this would mean that if they were to win the game by only 1 goal, then the result would be considered a draw.
These bets are often useful when there is a heavy favourite in a game that would otherwise not be worth placing a bet on.
Half-time/Full-time markets
Half-time/full-time markets come in many different shapes and sizes but the general gist is that you place a bet on what a statistic will be at half-time, and then what you believe it will be at full-time.
In the football scores market, this tends to focus on how many goals a team will score in the first half and then how many they will score in the second.
These bets are extremely tricky but can prove to be very lucrative if you choose correctly.
Special bets
Betting on football scores is one of the most popular markets right now and as a result, bookmakers tend to have a large variety of special markets available for customers to take advantage of.

As a general rule, the bigger the game, the more football score markets that will be available. For example, the UEFA Champions League final is highly likely to have a lot of different types of special and proposition bets.
One of the most common special bets offered is correct score combinations bets, where you can bet on a number of outcomes in favour of one team, usually with some sort of enhanced odds.
Other specials often offered include winning goal margin, goalscorer/correct score combinations and the time period the goals will be scored in.
Football scores betting strategy
Betting on football scores can be one of the most gambles you will ever make, but the results can prove to be incredibly lucrative if you're brave enough to have a flutter.

Keeping up to date with form, league tables and having a knowledge of results from previous encounters will all go some way in helping you to choose a correct score for a game.