How to bet on hockey
New to betting on ice hockey?
Read on for our NHL betting tips and guide!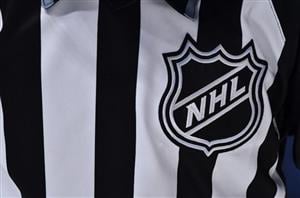 How to bet on hockey

Hockey is one of the quickest paced and most exciting sports on the entire planet and with a mind-boggling amount of games taking place around the world each year, there are plenty of opportunities for punters to make some serious cash betting on the sport.
Learning the ins and outs of a sport like hockey, especially one with such an overwhelmingly big league structure, can prove tricky, so that's why we here at bonus bets have compiled the following guide to help you get through betting on it.


Hockey schedule
While hockey is certainly very popular across the world, especially in Central and Eastern Europe as well as Scandinavia, the best known and most popular hockey division in the world is the NHL, The National Hockey League, which takes place in the United States.

The NHL is where punters will find the most in-depth hockey markets and it will also be the one that is the most easily accessible to watch.
The NHL season takes place between October and April, with the Stanley Cup tournament taking place between the end of May and the middle of June.
The NHL hosts a mouth-watering 1,271 games with every team in the division playing a total of 82 games each, presenting punters with plenty of opportunities to place a bet.
Most of Europe's main league will follow a similar structure to the NHL, with the most notable divisions being the KHL (Russia), SEL (Sweden) and the Czech Extraliga (Czech Republic).
In terms of international tournaments, the IHF World Championships take place annually in a different host country throughout the month of May.
Types of bet
Full-time result
The most common type of bet placed on any team sport is the full-time result sport, and hockey is no different.

This is a simple bet on what you believe the result will be at the end of the game. This goes down to three options- home team, away team, or draw. It is worth remembering however that hockey does go into overtime if the game ends in a draw at full-time, so it may be worth checking if a bookmaker takes this account when considering the full-time result.
Handicap
A handicap bet is a type of bet used to level up the odds and make games that may otherwise have a clear favourite a little bit more interesting.
A handicap bet basically presents a hypothetical scenario when one of the team starts the game with plus or minus points.
For example, if you bet on a favourite with a handicap of minus two, then they would have to win by a minimum of three goals to win the game overall.
This can be an excellent way of evening the odds and finding some excellent value in a game that may well have otherwise been a foregone conclusion.
Over/Under
A staple of the team sport betting market is the over/under markets. Over/under bets are when you predict whether or not you believe there will be over or under a designated amount of goals scored in a match.
Over/Under markets are typically for the combined total of goals scored in a game, however, you can usually find odds being offered on whether a team will score over or under a set amount as well.
The Grand Salami
The Grand Salami is an incredibly popular hockey bet in the United States and it was one that is becoming increasingly popular elsewhere as well.
In simple terms, The Grand Salami is an over/under accumulator bet for all of the games on a specific date. So you may see it offered at over/under 50 goals for a certain day where there are 10 games being played.
This kind of bet is incredibly fun and adds a little bit of interest to every game being played that day.
Special bets
While hockey does continue to grow, it is still not as popular as a lot of other sports like football or basketball so the markets for the sport can be quite limited depending on which bookmaker you choose to use.

Specials will often be enhanced match day odds or preposition style bets for specific players, such as how many points they will score in a season etc.
You will also find that bookmakers will tend to have much bigger markets available during the annual Stanley Cup due to the increased interest around that time period.
Where to bet
While you may not find the depth in the market that you would necessarily find with some other sports, most bookmakers will still offer a good range of odds when it comes to hockey, especially the NHL.

If you are unsure as to which bookmakers to use, then check out our bookmaker reviews using the menus at the top of the page!

Hockey betting strategy
Given the sheer number of hockey games that take place each year, researching the sport can be very time consuming if you don't know what you are looking for.

In general, paying attention to a team's form, their goal stats and their penalty success rate are eseential. Penalties are incredibly frequent in hockey so studying up on them can help you win some extra cash, while goals per game is also a very important stat to keep an eye on.
Keeping an eye out for good value bets is also very important as there are often some treats to be found away from the NHL.