How to bet on Snooker
New to snooker betting?
Get our Snooker betting guide!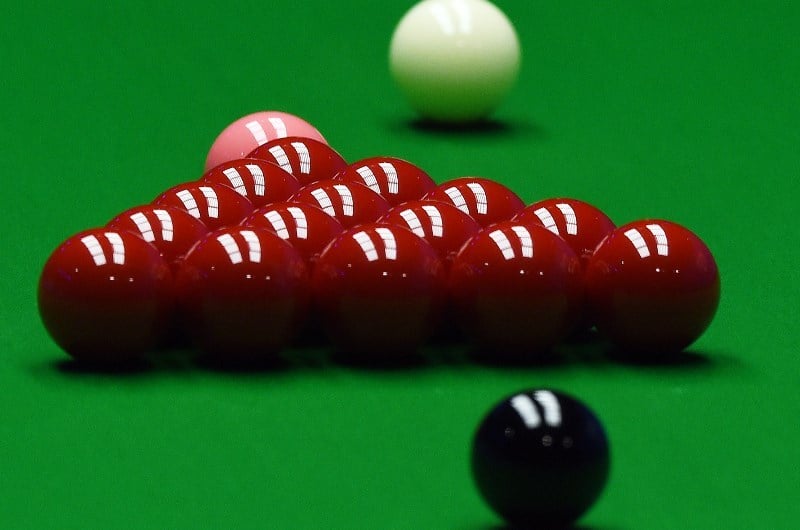 How to bet on snooker

For those who are not well acquainted with the sport, the idea of betting on snooker may seem a little odd. The sport, often seen as a pub classic in the UK, is a simple two player game that to many, offers very little excitement.

Bookies and punters, however, tend to disagree, and the sport finds itself with not only an increasing presence globally but also as one of the leading sports to bet on with most major companies.
Getting used to the ins and outs of the sports can be incredibly difficult however so we here at Bonus Bets have pieced together the following guide to help get you started.
Snooker schedule
While the majority of major snooker games still place in the UK, the sport has expanded in recent years, with Asia, in particular, embracing it and holding some major tournaments.

The typical snooker season is comprised of major tournaments that run throughout the year, with the snooker season literally running from May to May and then just starting again.
The biggest tournaments in Snooker are The Masters, which takes place in January, The World Championships which are held in April, and the UK Championship which is held in November.
It is very common for bookmakers to live stream snooker events.
Types of bets
Match result: The most common type of bet placed in sport is the simple results bet, where you choose whether or not player A or player B will win the game.

Like any individual sport, chances of an upset are slightly higher in snooker and therefore, it is worth doing your research in case you can find any hidden gems being overlooked.
Tournament outrights
Perhaps the most popular type of bet to place in snooker is the tournament outright winner bet.
Due to the high volume of tournaments that take place in the sport, an outright bet, where you predict which player will win the tournament, can prove to be incredibly fruitful if you have a good knowledge of players and tournament format.
Handicap
Handicap bets are common in every type of sport, and snooker is no different.
A handicap bet is when one of the two players start at some sort of advantage or disadvantage to even the odds and make the game more interesting.
Handicap betting can be particularly useful with snooker because of the sheer number of games. There can often be a good amount of cash to be made by backing outsiders with handicaps in the early stages of tournaments.
Frame-betting
Frame betting is when you can bet on the outcome of an individual frame, as opposed to a whole match.
Frame betting in-play can be particularly useful if a player gets off to an unpredictably good or bad or start.
Special bets
Due to the all year round schedule of the sport, bookmakers will often have a wide range of interesting markets to bet on when it comes to snooker.

One of the most popular specials to place on any given tournament is whether or not a 147 will be scored in a tournament. A 147 is the highest score that can be achieved, and given the quality of some of the players in the bigger tournaments, it is also worth a cheeky flutter.
You will also find most bookmakers will offer big markets on specific players, especially in the bigger tournaments.
Then, of course, there is always bets like which colour will be potted first, that can just make the game feel a bit more fun.
Lay betting with sites like Betfair is also becoming increasingly popular in snooker.
Where to bet
While in many ways, it is still not been embraced by a lot of countries, snooker is massive when it comes to gambling in the UK, and most of the country's leading bookmakers will offer fairly big markets on the sport.

Gambling and snooker are very well connected in the UK, and most of the major tournaments will even be sponsored by some of the country's biggest bookmakers.
If you are unsure as to which bookmakers to use, check out our bookie reviews using the menu at the top of the page!

Snooker betting strategy
To those not familiar with the sport, snooker can take some getting used to and as such, it is recommended that before you even consider parting ways with some cash, that you get accustomed to the rules of the sport and the layouts of all of the major tournaments.

Tracking player's form throughout tournaments and also monitoring previous records against other players is obviously a must, as is figuring out which tournament format benefits certain players and will also find you the best value for your money.
Finding good handicap markets in the early rounds of tournaments and in qualifiers can also prove very fruitful with snooker, as can backing an underdog in certain circumstances. The bookies will again let a good bet slip through the net in these stages and those with a keen eye and a good knowledge will be able to take advantage.
Lay-betting is also becoming increasingly common in snooker and can often be a good way to find some value that you may not be able to find out the normal market.
In-play betting is also becoming increasingly popular in snooker and is worth exploring, especially in tournaments which feature longer games.