What is a patent bet?
All you need to know about placing a patent bet!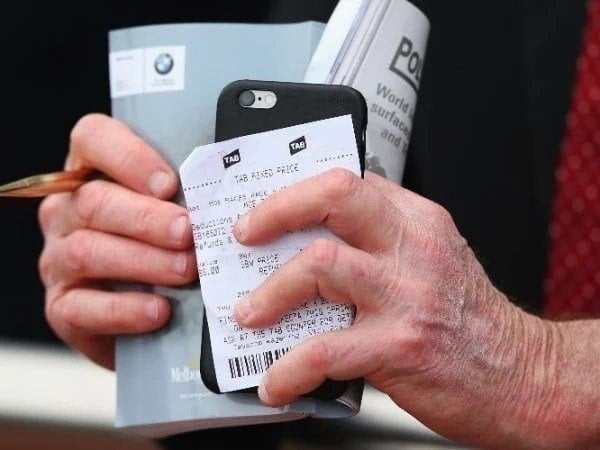 What is a patent bet?
A patent bet is one of the most popular types of multi-bets to place. It can, however, to those who have never placed such a bet before, appear to be quite confusing. Once you have gotten to grip with how it works though, you will find it can be an incredibly intelligent way of betting.
A patent bet consists of seven different bets placed across the same three selections, typically from different events within the same sport.
A patent bet is very similar to a trixie bet, it just has three extra bets. A patent bet consists of one treble, three doubles and three singles. This effectively covers all possible outcomes from the three selections.
Patent betting is seen as a very sensible way of voting, and while you may not see big returns all the time, it can prove to be very lucrative if everything comes in.
Calculating odds and an example
Once you have begun to understand what exactly a patent bet consists of, you can go about placing one of your own.

The first thing you will need to do is to head on over to your preferred bookmakers, find your chosen sport and then head over to the market where you want to make your selections.
Once you have found the event looking for, you can then make your three selections, and then go about placing your bet. Let's use a horse race as an example to go through how a patent bet works.
The first thing you will need to do is place your treble bet, which will look like this:
1) Horse A to win their race, Horse B to win their race, Horse C to win their race.
Following that, you will want to then place your three doubles bets:
1) Horse A to win and Horse B to win their respective races
2) Horse A to win and Horse C to win their respective races
3) Horse B and Horse C to win their respective races
Once you have done this, you will then want to place your three singles bets:
1) Horse A to win their race
2) Horse B to win their race
3) Horse C to win their race
This means that once you have done this, you will have seven bets on the three selections, covering every single possible outcome and ensuring that you will win something if one of the horses wins. That being said, bare in mind that, depending on the odds, you will probably end up making a loss if you only win on one of your singles.
If all three of your horses are victorious, you will end up picking up winnings from all seven of the bets which, as you can imagine, is likely to end up being incredibly lucrative.
Of course, if all three of the horses end up losing their races, then you will walk away with nothing.
In terms of calculating the odds, it can be very difficult to work out how much you will win if you were to win every bet in the patent, so it is advisable to use a patent or odds calculator online to work this out.
A lot of modern bookmakers will offer the option of turning your bet into a patent when you add the three selections to the betting slip, though, not everybody does. You can, of course, place it as a trixie and then go back and individually place the three single bets.
It is also worth remembering that if you click on the patent option, the stake you place in there will be multiplied by seven, which can be quite the nasty surprise if you weren't anticipating it.
Advantages of placing a patent bet
There are many benefits to placing a patent bet instead of a more traditional multi bet or accumulator.

The most obvious of these benefits is that the patent bet effectively offers some insurance and increases your chances of walking away having won at least one bet.
Unlike a traditional accumulator or a trixie bet, if one of your selections comes in, then you will win something.
It should also go without saying that if all three of your selections win and you win all seven of your bets, then the pay-off can be quite staggering.
You can further ensure yourself with a patent bet by placing an each-way patent but that then furthers doubles your stake, making it quite a costly bet.
In the eyes of a lot of gamblers, patent betting, while expensive, can be a very smart strategy in the long run as it will ensure that your losses are never likely to be too high.
Disadvantages of placing a patent bet
The biggest problem with placing a patent bet is that if none of your selections come in, then you will have lost quite a considerable amount of money.

The bet involves placing seven different bets, and that means you will have seven stakes if none of the selections come in, which can be a lot more damaging than losing one stake if you had just placed an accumulator instead.
It can also be difficult to figure out a way to ensure a profit using a patent bet. If your singles selections are at low odds, then chances are you will end up making a loss despite winning the bet.
What sports can a patent bet be placed on?
Patent bets can be placed on a variety of different sports, but as with most betting types, football and horse racing are easily the most popular.

Football, in particular, offers a good range of markets that are well suited to patent betting. Markets such as first goalscorers, both teams to score and just straight out results markets are all incredibly popular when it comes to patent betting.
The biggest benefit of patent style betting, however, is that it will work with whichever sport you are looking to place a bet on.