What is a super Heinz bet?
All you need to know about placing a super Heinz bet!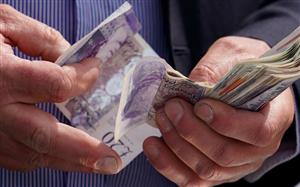 (Photo by Alan Crowhurst/Getty Images)
What is a super Heinz bet?
A super Heinz bet is one of the biggest combination bets you can play. Featuring 120 bets over seven selections, the bet is often used by more experienced gamblers in an attempt to boost their winnings over a series of selections.

The bet is made up of a mind-boggling 120 bets: 21 doubles, 35 trebles, 35 four-folds, 21 five folds, 7 six folds, and one sevenfold accumulator. The bet offers the punter near full coverage outside of seven singles bets and can often reap huge rewards for the punter if it comes in.
Needless to say, the bet comes with its own unique set of pros and cons though, so before you part ways with your cash, take a read through the following guide to make sure you understand exactly what a super Heinz bet is.
Calculating odds and an example
A further step up from the Heinz bet, which features 57 bets over six selections, the super Heinz bet can be an incredibly daunting bet to place, with even more experienced gamblers occasionally shying away from it.

The process of placing the bet is fairly straightforward though. The first thing you need to do is head on over to your selected bookmakers and then find your preferred sport.
Once you have done that, you can go about placing your seven selections on your bet slip. Once they are on there, you should see a tab that says multiple options- you can then click on this to find the super Heinz option.
Frankly speaking, if a bookmaker doesn't offer this option on your betting slip, then you should probably head on over to another site. Placing the bet manually will prove to be a real headache, and there is plenty of room for human error.
For those who are new to placing multiple bets such as this, you should be aware that your stake will be multiplied by the number of bets being placed once you enter it into the box on your bet slip, so in the case of a super Heinz bet, your stake will be multiplied by 120, so make sure you have enough funds in your account to cover it.
You may also find the process of calculating all of your potential returns to be a bit of a headache as well, that's why we recommend that you use either an odds calculator or a super Heinz calculator online and do all of the necessary maths using those.
Of course, to see any sort of profit from a super Heinz bet, you would need at least two of your selections to come in, but even if that happened, you would only win one of the 127 bets, and you are highly unlikely to see a profit off the back of that. There is a considerable increase in the number of bets you win with each extra selection that wins.
The only way you will see zero returns on a super Heinz bet is if none of, or just one of your selections win their event.
If you want to give yourself even more coverage, then you do have the option of placing an each-way super Heinz bet, though, that would see your stake multiplied by 254, which is a lot by anybody's standards.
If you are unsure as to which bookmakers to use, you should check out our detailed bookmakers reviews using the drop-down menus at the top of the page.
Advantages of placing a super Heinz bet
As the old saying goes, fortune favours the brave, and that phrase is rarely truer than with a super Heinz bet.

Due to the sheer number of bets being placed, you stand a chance of making a significant profit off your stake if you get four or more of your selections come in while getting all seven selections in will provide you with a very happy payday indeed.
While the stake is significantly bigger when you play a super Heinz bet, a lot of more experienced gamblers will argue that it is a much smarter way of gambling than placing a traditional seven fold accumulator. It can prove particularly useful if you are the kind of unlucky punter who finds themselves being let down by one or two selections each week.
A super Heinz bet can also be effectively combined with a series of singles and each-ways, especially during big horse racing meets or big sporting tournaments. It can also help you boost your returns if you think you have seven clear favourites for events and feel as though placing singles would be a waste of time.
Finally, as with any sort of multiple bet, it can also be a much more enjoyable way of gambling, as it often means you do end up winning something at the end- unless you have picked seven total stinkers that is.
Disadvantages of placing a super Heinz bet
Any bet that requires you multiply your bet by 120 is always going to bring a considerable risk factor, and you can stand to make quite a hefty loss if one or none of your selections end up coming in.

As with most bets on this magnitude, you will probably need more than the minimum amount of selections to come in to secure you don't make any sort of loss unless you have backed some serious outsiders and got very lucky that is.
Types of sports you can place a super Heinz bet on
A super Heinz bet can be placed on pretty much any sport, but that isn't to say that it isn't more suited to some than others.

Like a lot of big multi-bets, a super Heinz tends to be particularly well suited to horse racing, and it can also be a very clever alternative to place instead of a typical accumulator when betting on football.
If you need any help betting on any particular sport, feel free to check out our useful how to bet guides using the drop-down menus at the top of the page.