Bet on Virtual Cock Fighting at 1win
How to bet on virtual cock fighting at 1win
You can choose from a variety of other virtual games to play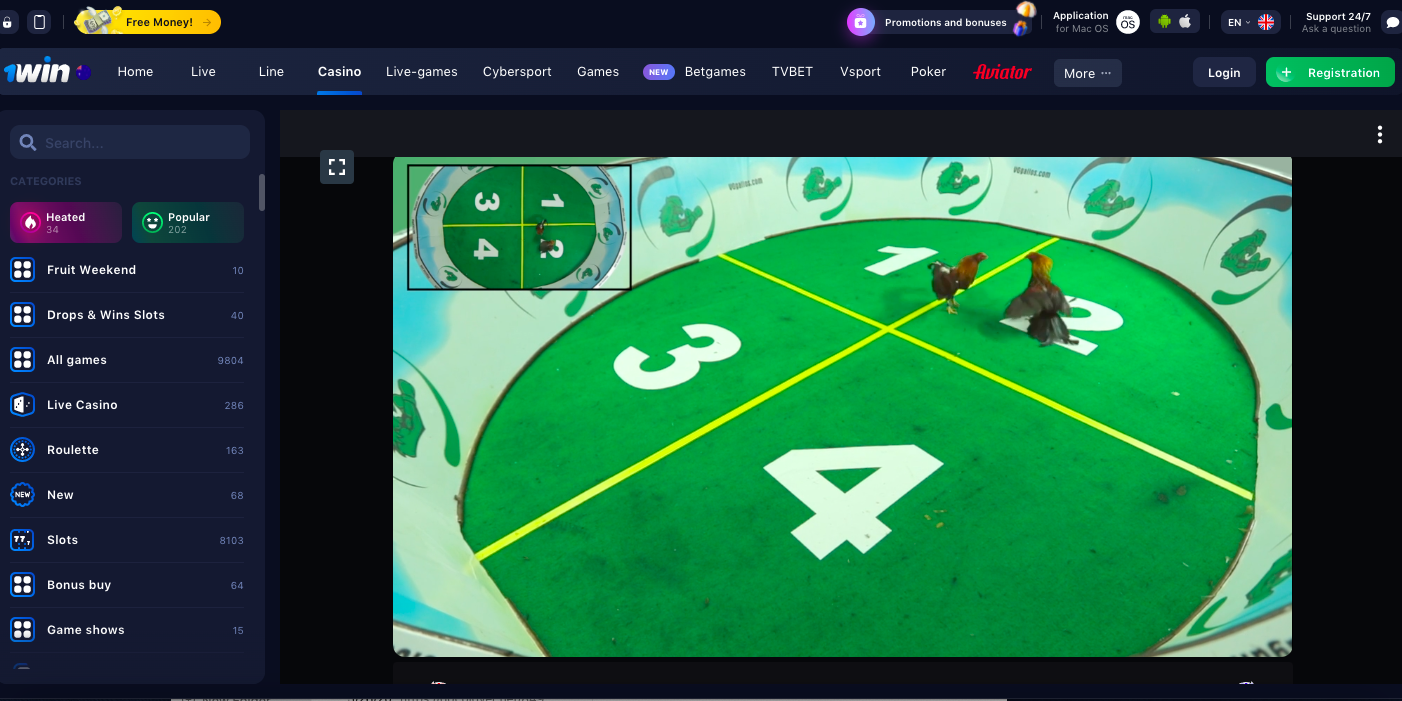 Bet on virtual cock fighting at 1win daily.
Simply go to the website, register and make your first deposit.
Betting on virtual cock fighting is available to all registered users. If you have yet to join, simply use the
1win promo code BETMORE
to avail of a 500% welcome bonus up to $1025.
Cock fighting has existed since ancient times and this controversial blood sport remains a popular pastime in many parts of the world especially when betting is involved.
Traditionally done in a cockpit, two gamecocks with special blades called gaffs attached to their feet literally fight each other to death shortly after being placed by their handlers on the ground. A referee steps in to separate the two birds when one bird falls down or stops fighting. The referee then stops the fight when the fallen bird stops pecking and declares the other cock the winner.
The losing rooster either succumbs to its wounds or euthanised to end its suffering. Rarely does a losing cock lives another day. The winning cock gets all the recognition while its handlers get the prize money. Those who bet on the winning bird will also get their cash rewards.
Cock fighting is banned in most countries including the United States and the United Kingdom as they are considered barbaric and a form of animal cruelty. However, they remain legal in other nations such as the Philippines, Puerto Rico and the Dominican Republic as they are considered part of their tradition and culture.
If cock fighting is illegal in your country or if you find betting on actual cock fights disturbing, the good news is you can place bets on virtual cock fights. Many online betting sites offer virtual cock fighting including 1win. Just like betting on actual cock fights, punters can place bets predicting the winner or how long the fight will last. You enjoy the same excitement as the actual cock fights without the bloody, fatal climax.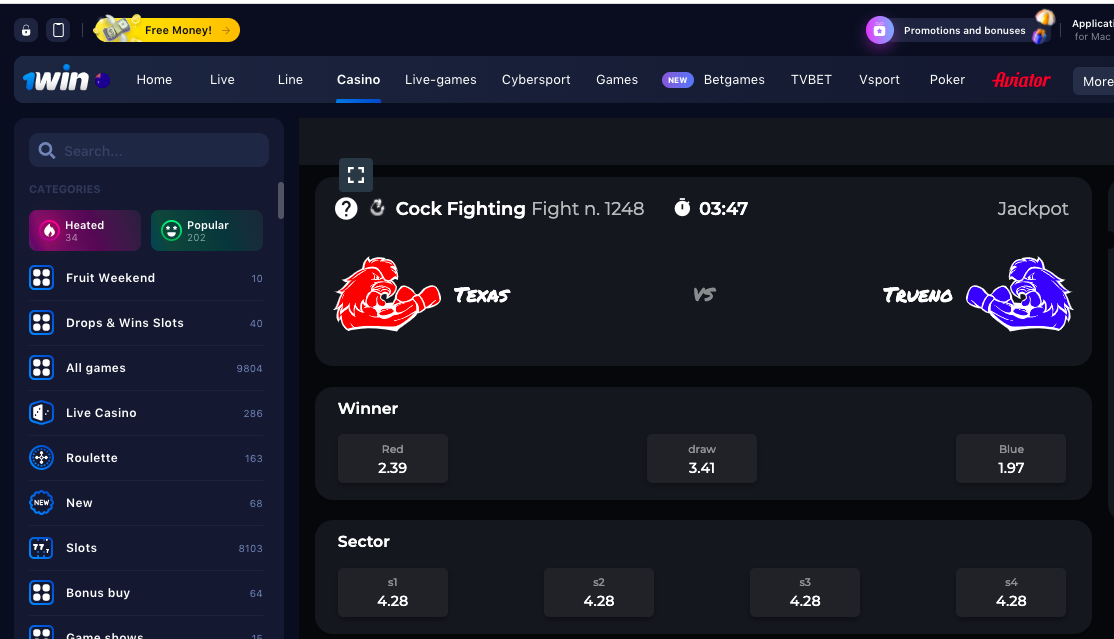 Betting on Virtual Cock Fighting at 1win FAQs
What markets and bet types are available on virtual cock fighting?

Just like betting on actual cock fights, punters can place bets predicting the winner or how long the fight will last.
How often are virtual cock fights held?
Virtual cock fights are held daily.
Is virtual cock fighting live streamed at 1win?
Yes, you can monitor the fights you bet on as they happen.
What other virtual sports are available to bet on at 1win?
Aside from virtual cock fighting, you can bet on virtual football, tennis, Euroleague basketball, horse racing, slot car racing, greyhound racing and many more at 1win.
Is there a 1win virtual sports promo code?
Yes, all new players are entitled to a bonus of up to $1025 if they use the 1win promo code BETMORE upon registration.